Visa types
To study, visit, or research at the College of Engineering you need to have the appropriate visa for your purpose. The following visa types are commonly needed for foreign students or researchers at the CoE SNU. Required documents vary according to the consulate in the country you are applying for your visa from. It is therefore important to contact us and explain your situation so that we can help you better.
※ Required documents may be different depending on individual circumstances. For more information, contact the Welcome Center. Phone. +82-2-880-1173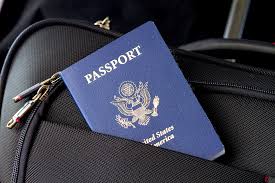 ● D-2 Visa (Student)
For those who wish to pursue academic studies for a period of time in Korea
Required Documents
Program

Required Documents

Bachelor, Master, Doctor
(D-2-4)

Certificate of highest educational qualification

(The minimum education requirement is master's degree)

Documents proving funds for stay

(Bank account balance statement, Research Allowance Confirmation, etc.)

Research Program
(D-2-5)

Documents proving your financial ability to support living expenses

(considering the tuition is paid the country of origin)

Recommendation letter issued by the head of an applicant's University

Evidence of your status as an exchange student

Exchange Students


Exchange Students
(D-2-6)

Documents proving that you have completed at least one semester
---

● D-4 Visa (General Trainee)
For those who wish to pursue language training programs at a university-affiliated language center for a period of time in Korea. More information is available under Korean class section (hyperlink). For students who are in transition from D-4 to D-2, one must complete the language training before the semester starts in either March or September in order to switch visa. D-4 visa holders can NOT study at a degree-seeking program.
Required Documents
---

● C-3 Visa (Temporary visit)
For those who are going to stay for a short period of time (up t 90 days) for short-term study, tourism, transit, visiting relative, conference, culture, and art, common training, religious ceremony, collecting academicals datum or other similar reasons (The visit must be non-profit in nature)
Required Documents
---

● C-4 Visa (Temporary emplyment)
Those seeking temporary employment such as short-term entertainment, advertisement, fashion model, lecture, research or technical training, etc.
Required Documents
---
● F-3 Visa (Family dependency)
The F-3 visa is for spouse and unmarried children (under 18 years of age) of a student or scholar holding D-1 to E-7 visas (except D-3 Industrial Trainee visas). They must apply for their respective visas at the Korean embassy/consulate office in their home country.
Required Documents