Department of Naval Architecture and Ocean Engineering

Introduction
Naval architecture and ocean engineering is an area of applied science in which basic knowledge of various scientific disciplines is required for the design of naval structures, shipbuilding, and analysis of movement on the ocean. This area solves the scientific and technological problems of designing and constructing naval structures and shipbuilding, which enrich human life. By understanding the dynamics of the ocean environment, creative organization of large-scale systems in the ocean may become possible.
The department fosters talent in the global maritime industry, technology, and business.
The department is divided into three primary levels of study: Fundamental Dynamics, Fundamental Naval Architecture and Ocean Engineering, and Specialized Naval Architecture and Ocean Engineering. The Fundamental Dynamics curriculum acts as a bridge between basic and applied science, increasing students' ability to develop the knowledge required in for the future growth of this field. The Fundamental Naval Architecture and Ocean Engineering curriculum enables students to understand the structure and design of ships and ocean structures. In the specialized curriculum, students will develop their abilities to solve various problems in this field. Experimental labs include an aquarium for testing ships, a structure testing apparatus, a computer design lab, a vibration testing apparatus, a welding dynamics testing apparatus, and ship CAD capabilities.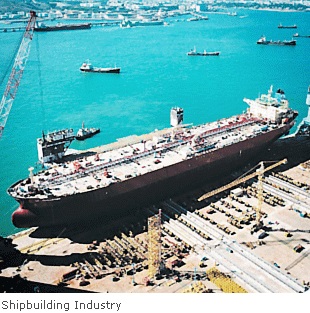 Korea's shipbuilding industry is currently ranked #1 in the world. To maintain this position of global leadership, the department fosters globally competitive talent in various areas such as research, technology, and management. The department will continue to help students become leaders in the 21st century.
Career Opportunities
About 60% of graduating students enter graduate school. This is consistent with the goal of SNU, which encourages students to attend graduate school in order to cultivate high-quality personnel.